COZINESS
MIRRORING
GRANDEUR
Resembling the chambers of a historic mansion, the exquisite rooms of Monument evoke an aura of timeless grace, blending an old-world charm with modern simplicity.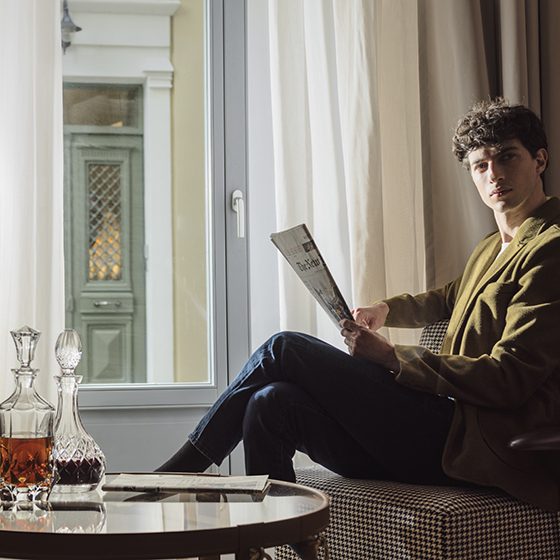 Specially designed for adults and children over the age of twelve, Monument's 9 high-ceiling, double rooms feature custom made design artifacts, murals and decorative masterpieces, contemporary branded Scandinavian furniture and luxurious amenities, inspiring guests to relax and contemplate the glorious past of Athens while enjoying the comforts of modern hospitality.
Some rooms come with a beautiful view, a balcony, veranda or terrace to suit guests' individual needs. Due to its historic nature, the property's accessibility features are limited with no elevator or any special provisions to adequately accommodate guests with disabilities.